Students of the 2nd year of graduate study, structural engineering program, visited the construction site of the Počitelj bridge on Friday, 20 November 2020. They had the opportunity to see the drilling of piles and protection of foundation pit at the pier position S2, as well as their concreting by the tremie method. Then, they were shown a concrete testing and control laboratory installed on the construction site, where they were briefed in detail about the concrete control procedure according to modern European standards. After that, the operation of a certified concrete plant installed on the construction site was shown. In the engineers' offices, they were informed about the structure of the Počitelj bridge. Then, they saw concreting of the foundation at the pier position S3 as well as reinforcement tying at pier position S4. The process of segmental construction of a bridge pier as well as the protection of foundation pit with sheet piles and ground anchors was shown at pier position S5.
We would like to thank the company Hering d.d., Mr. Mario Jurišić, B.S.C.E., as well as the entire Hering team for this comprehensive, detailed and very useful visit to the construction site.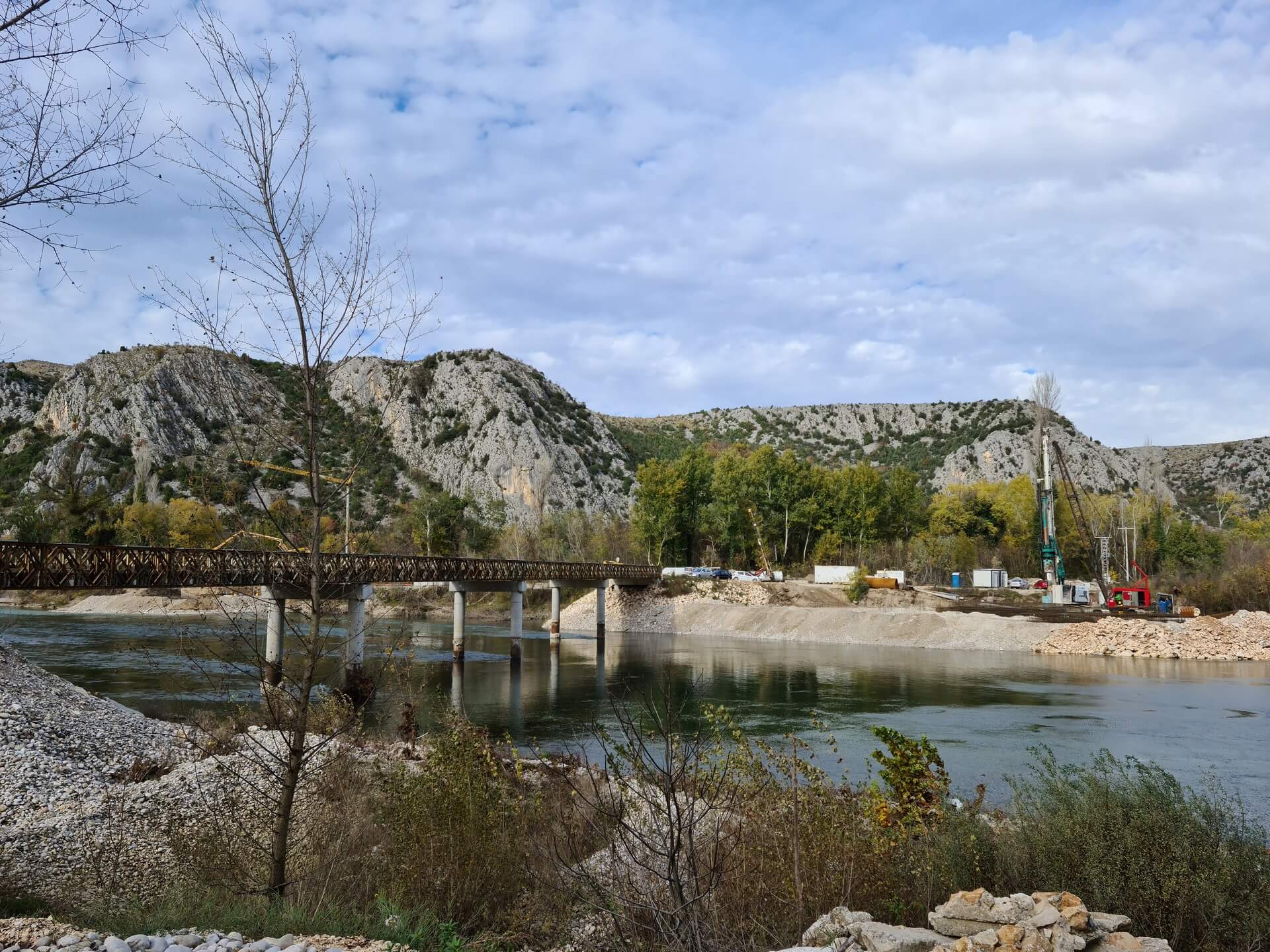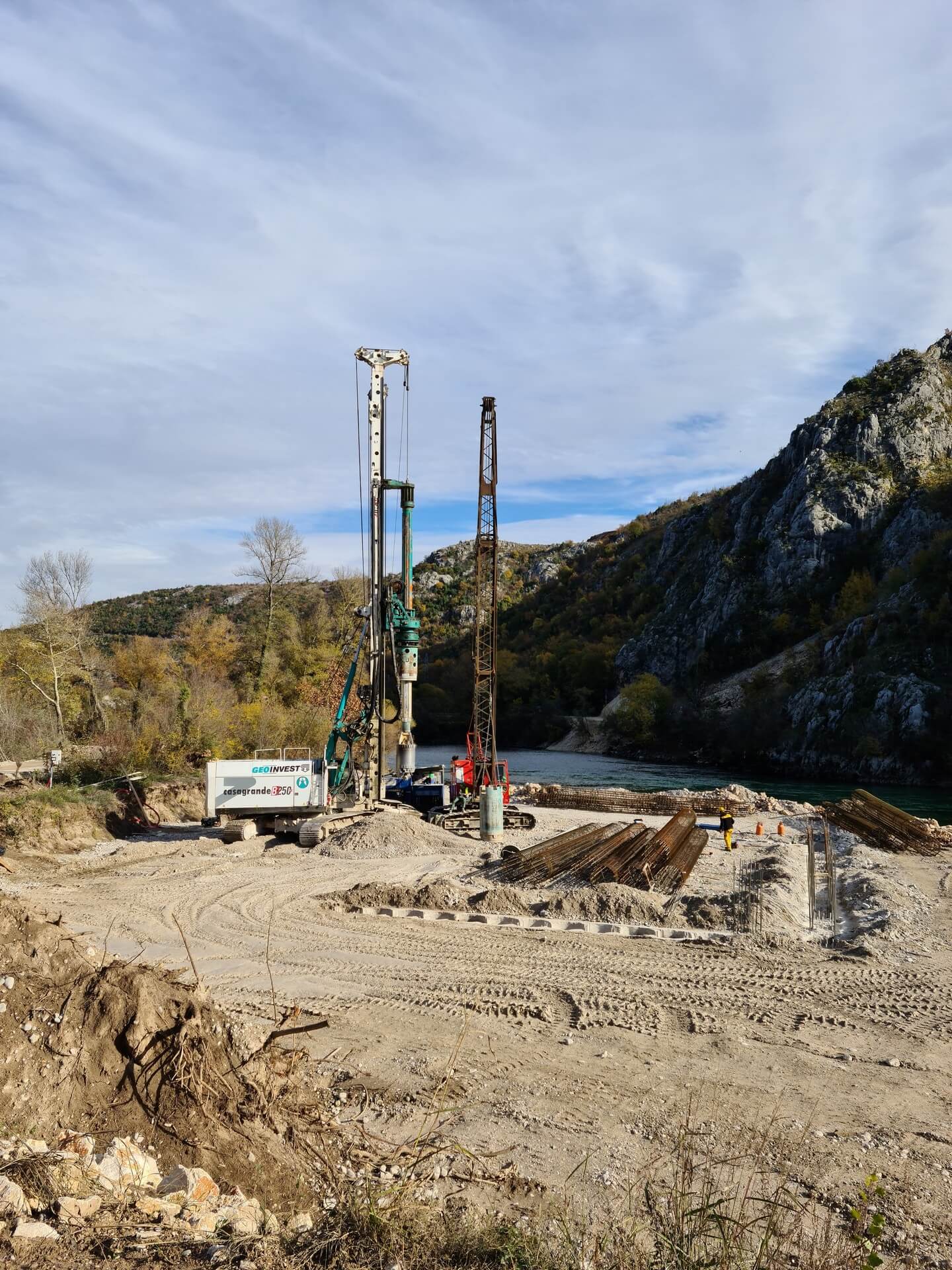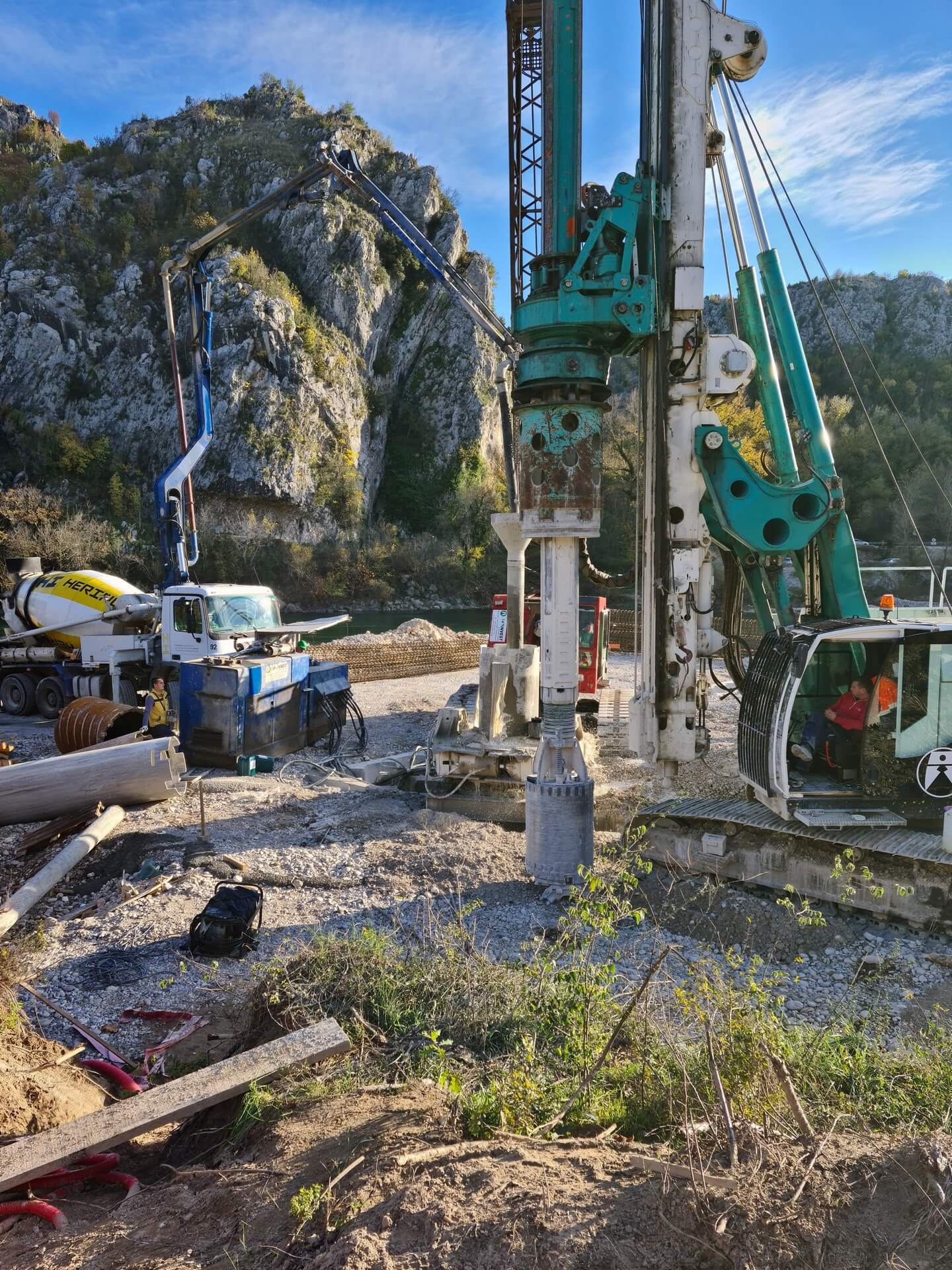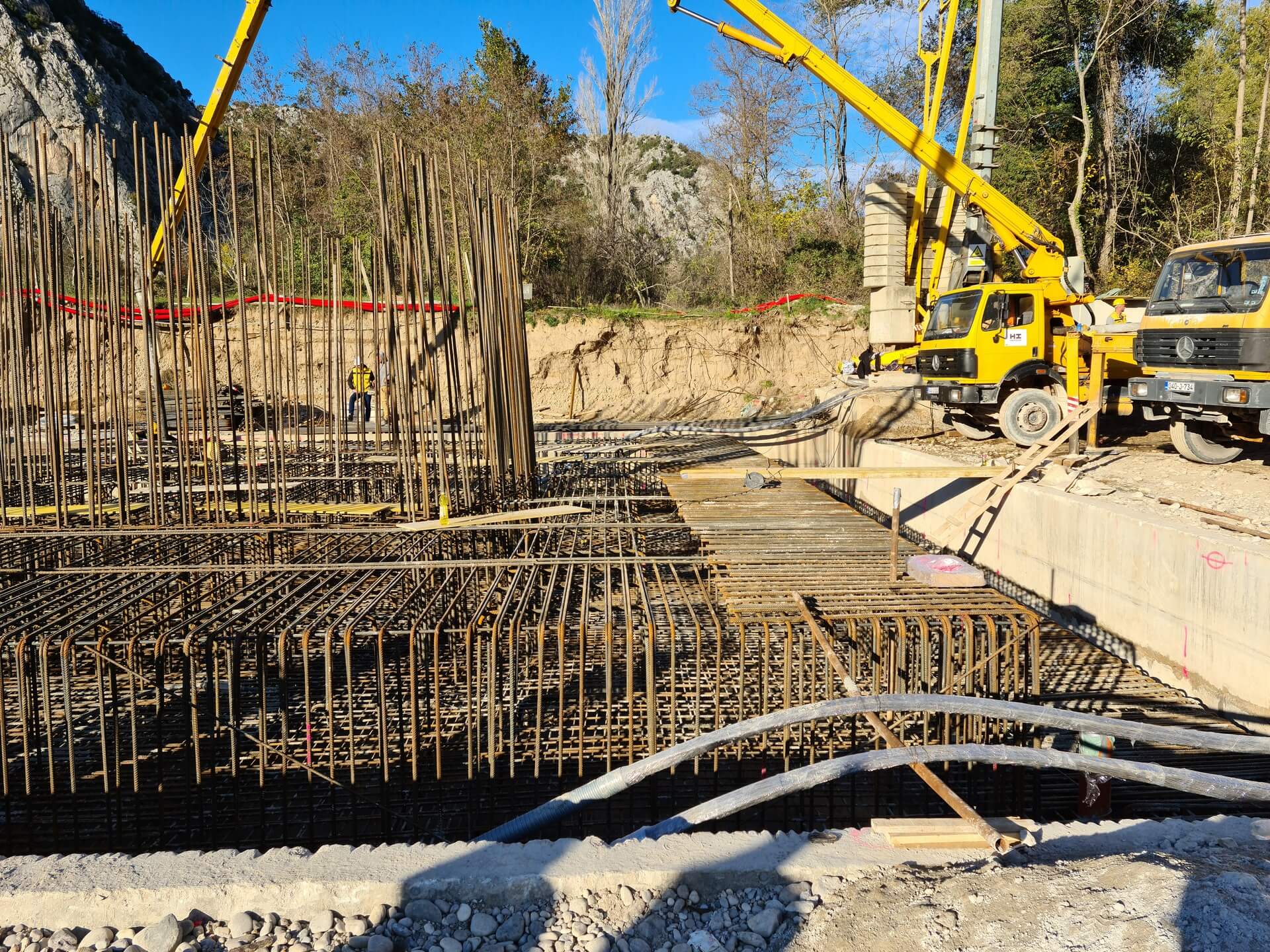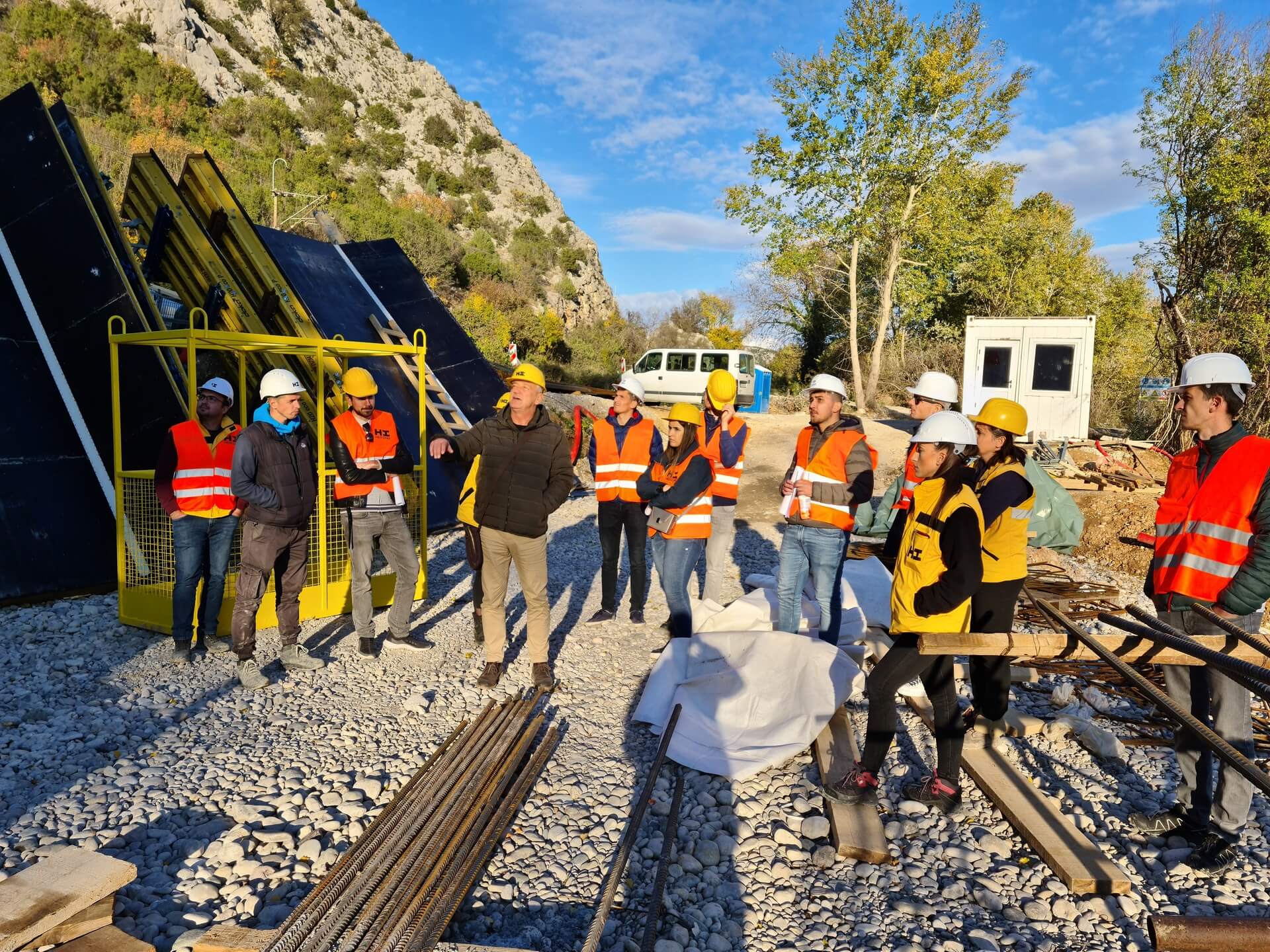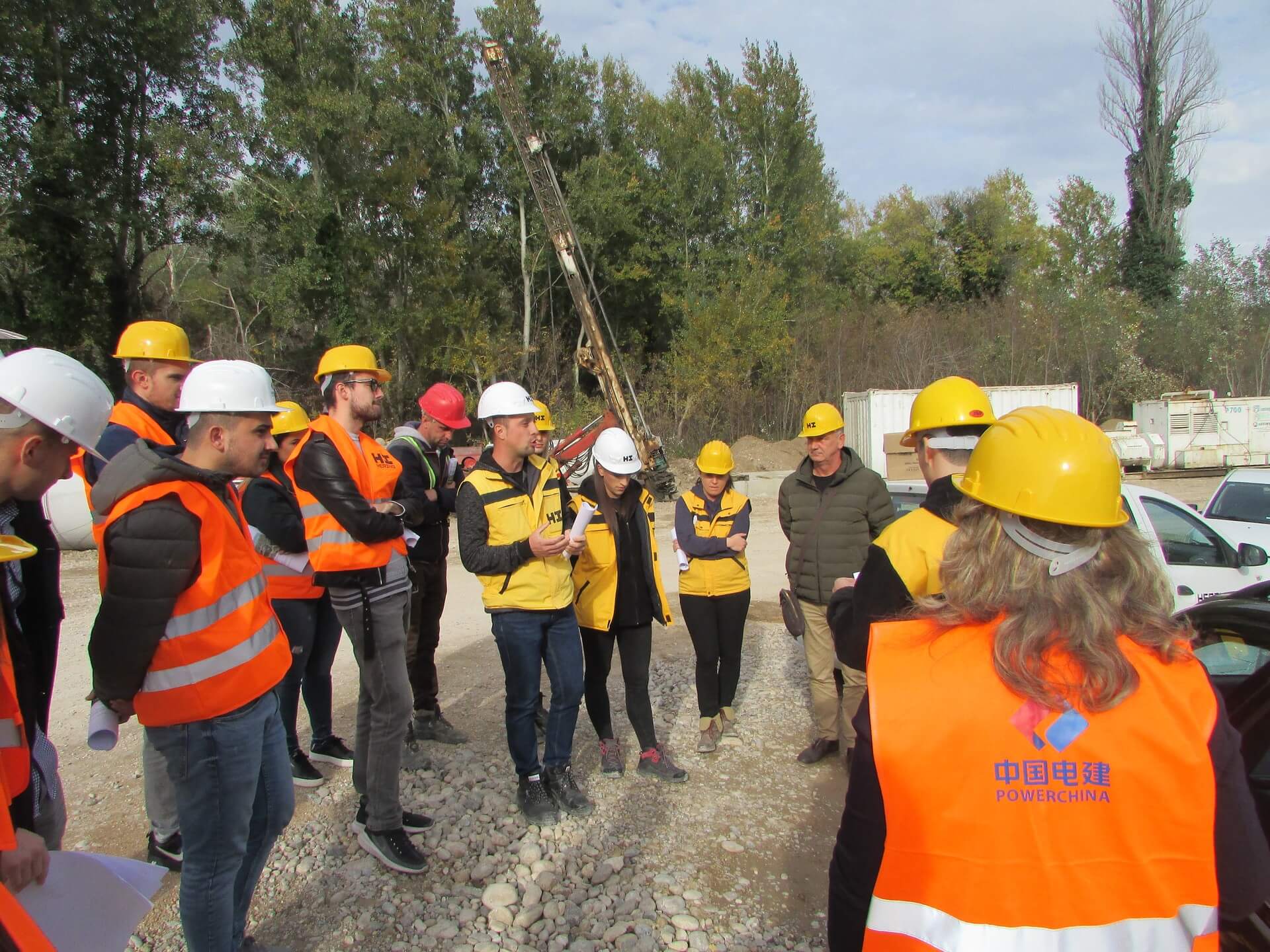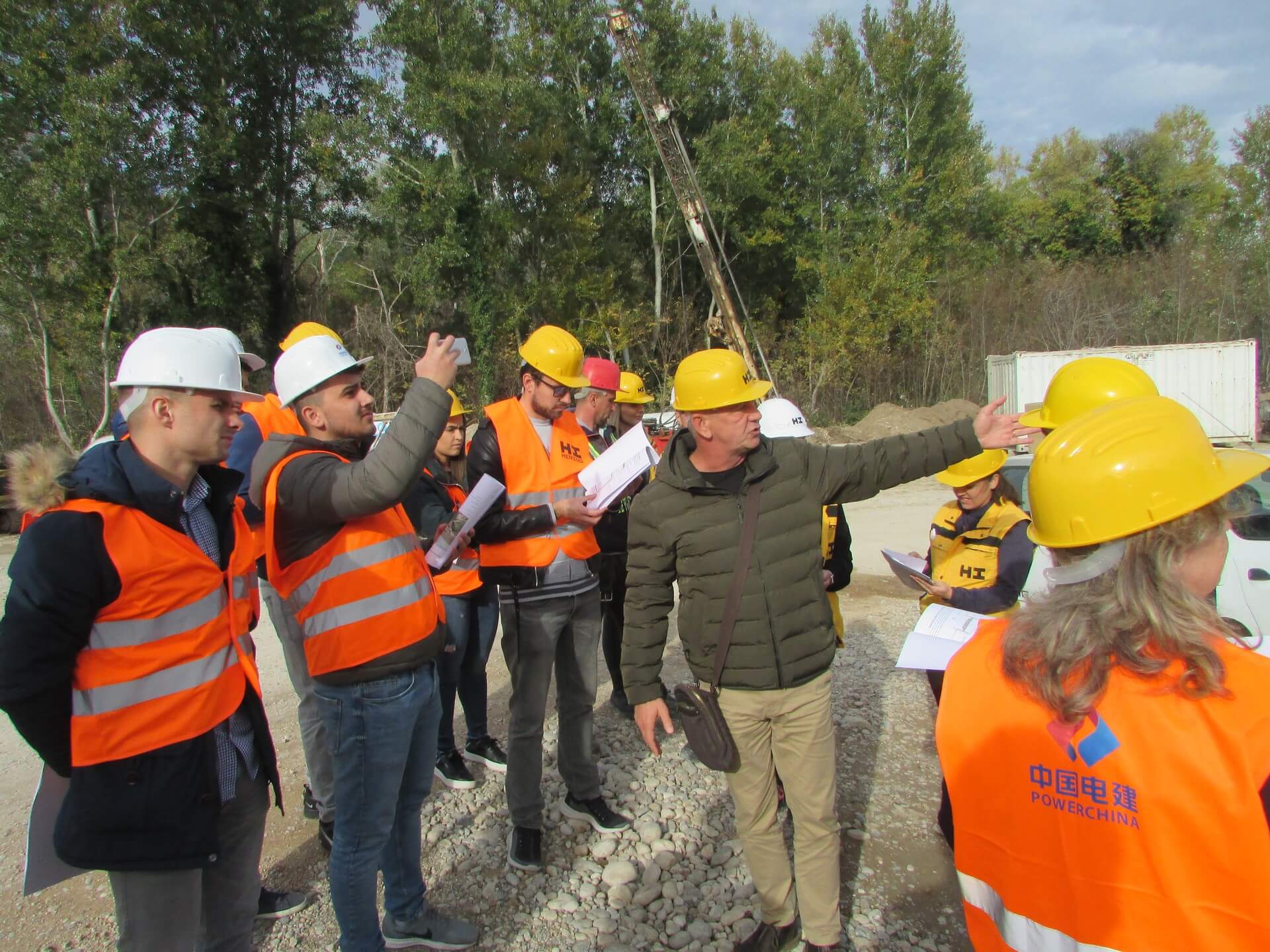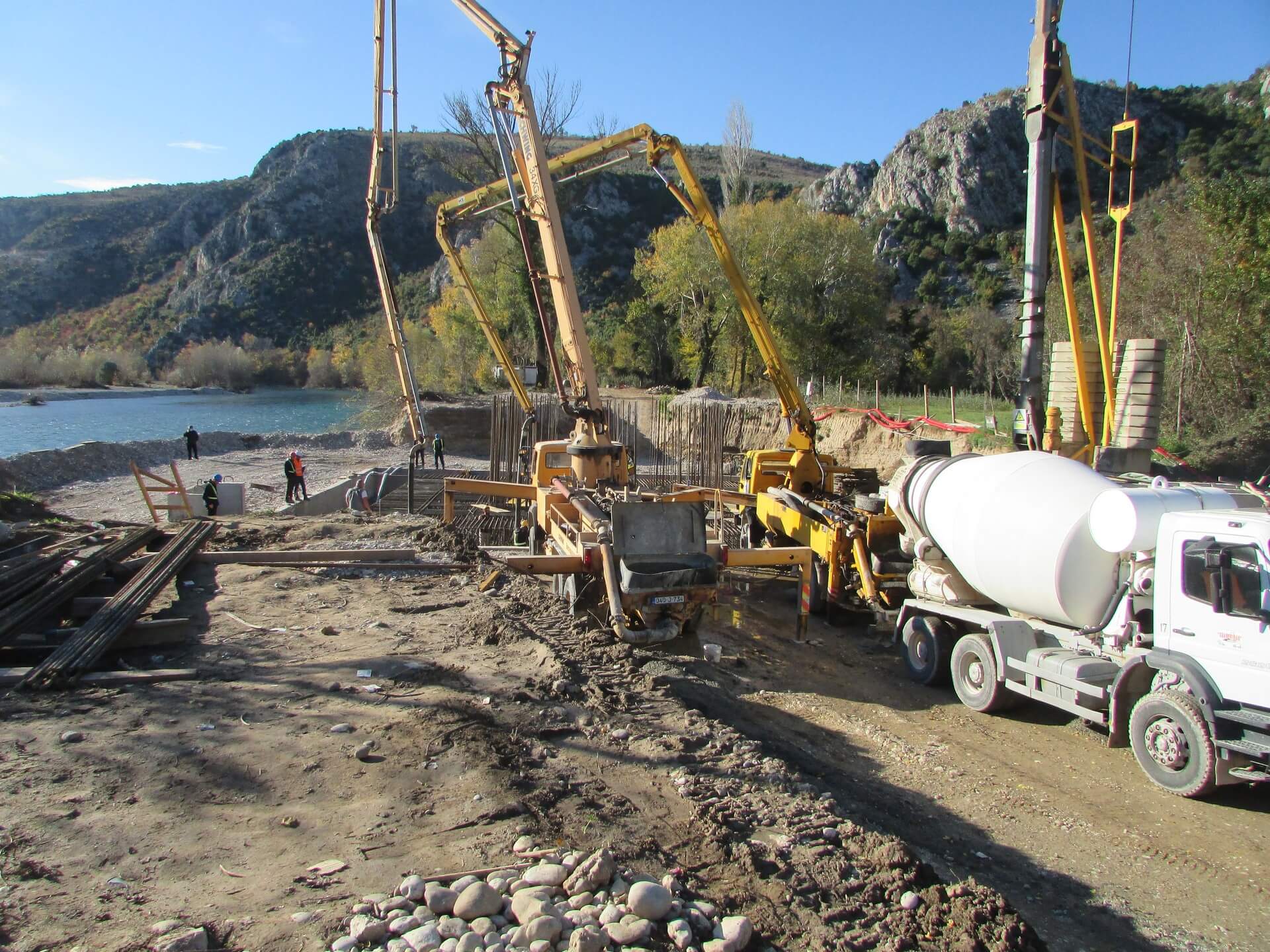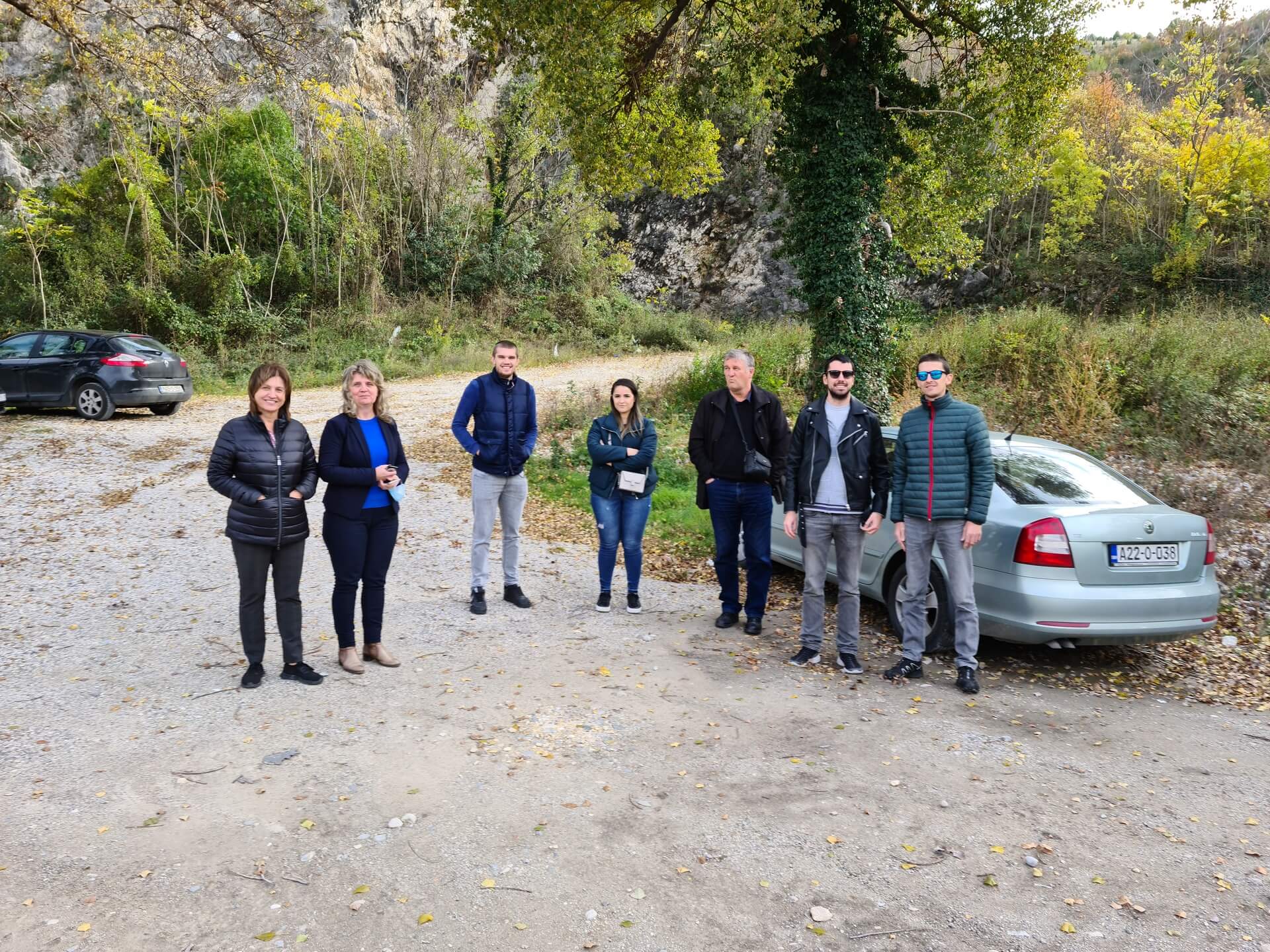 More photos can be seen in the PHOTO GALLERY.